Edulink One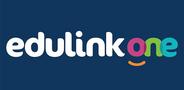 Using Edulink One, you can find out about your child's attendance, timetable, successes, and reports for each day any time you want, night or day.
Access is available now for current Year 7 to 13 and will be available in September for new Year 7 students joining us. As long as we have a current email address for you, you will receive details of how to access the Edulink One system during August before they join us.

If you are having problems accessing Edulink One please contact the school office.
What Information is Available to Parents/Carers on Edulink One
View your child's timetable
View your child's achievements
View your child's behaviour information (coming soon)
View your child's school reports
View your child's attendance information and report an absence
Update the contact information we hold on you.
View the medical information we hold on your son/daughter
View your child's upcoming exams
View school notices
View links to useful websites
View the school calendar
Message your son/daughter's teachers and/or Tutor/Head of Year if you have a question or any concerns.
Parent Guide - this covers how to use most of the features listed above
Gaining Access to Edulink One
All parents will be sent their Edulink One username and passwords which will be issued via the e-mail address provided to the school.

To access Edulink One please click on the link below.
https://www.edulinkone.com/#!/login?code=wadham

There is also an App available that you can download for free on both the iOS and Android app stores - search for Edulink One. This works on both mobiles and tablets.

If you are asked for the School ID, please use the word: wadham
Help Guides - click on the links